Packaging
PCI has been involved in the dual system of Zentek and thus complies with the relevant participation obligations from the Packaging Act.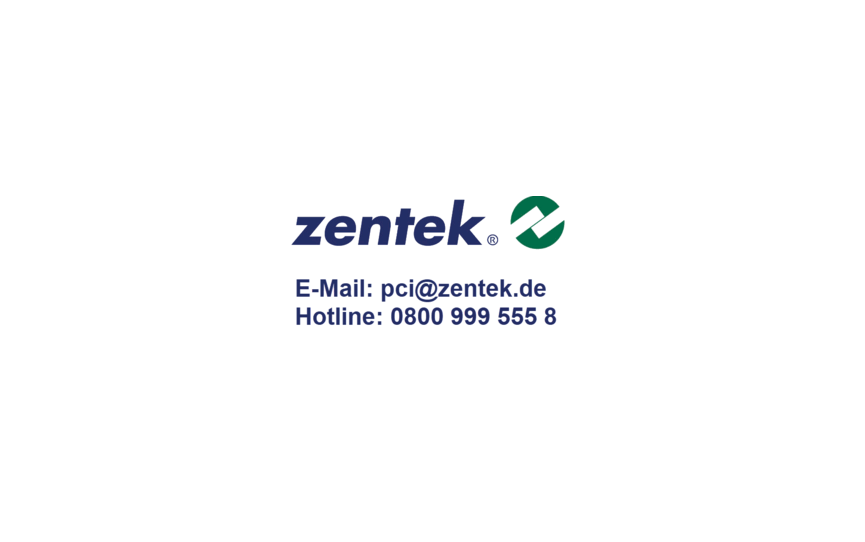 Effective as of January 1, 2022!
Disposal of packaging
It is our goal to make the disposal of PCI packaging easy for you.
Through the cooperation with the waste disposal service provider Zentek Services GmbH & Co. KG, we ensure that
packaging is collected
collected packaging is recycled and
all requirements of the Packaging Act are met.
To ensure that disposal runs smoothly, please inform yourself in advance - by email or telephone - at the Zentek customer center at
HOTLINE: 0800 999 555 8 oder E-Mail:
This email address is being protected from spambots. You need JavaScript enabled to view it.
.

All services from Zentek
Our cooperation partner takes care of the nationwide collection and recycling of
paper, cardboard, cardboard boxes, kraft paper bags
films, PE shrink films, stretch films, air cushion films
PE foam packaging (non-cross-linked), PUR foam packaging, EPS packaging (Styrofoam)
strapping made of plastic or steel
buckets, cans, cartridges, hobbocks, canisters, barrels made of plastic, tinplate and aluminum
disposable pallets and packaging made of wood and wood-based materials
Downloads (only available in German)
Downloads
Info brochure

Assignment

Certificate